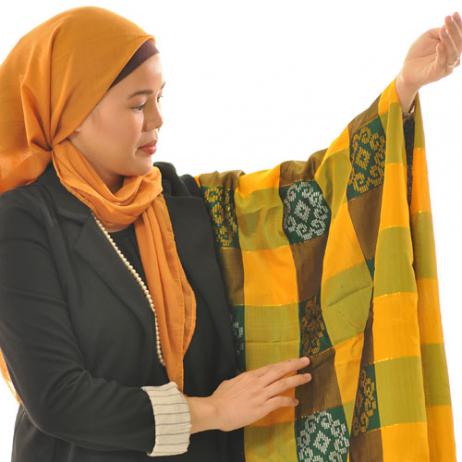 Back Story…
A story etched in my memory narrated to me long ago, is that of a Muslim woman who has survived the conflict in the Southern Philippines with young children in tow, taking the role of a sole breadwinner for a family who has lost everything, having the courage and the strength to move on despite the pain of war. This story has been told many times, with many faces, but with one common theme: the fortitude and faith of Muslim women amidst adversity and conflict in Mindanao.
Indeed, Muslim women in the Philippines have diverse life stories to tell, their lived realities a multitude of narratives that demonstrate the will to survive, their strength of character and courage to pursue a better life. Muslim women in a diaspora have a story to tell and it is a story of hope for a brighter future.
Our center, the Khadija Center for Muslim Women Studies, aims to bring together these narratives, to weave together the lived realities of Muslim women in various sectors of society: women in the diaspora from conflict areas to urban centers in the Philippines, women who took a leap of faith and converted to Islam, women professionals who are making the effort to break the proverbial glass ceiling amidst socio-cultural discrimination.
The Malong symbolizes the work of the Khadija center in telling the narratives of Muslim women in the Philippines from their own vantage point. Weaving together these experiences from the struggles to the successes, to the joys and sorrows—binds us in sisterhood and keeps us resilient in the course of hardships.
Hearing and writing the stories of Muslim women helps us lend our voices to those who are still searching for theirs. Sharing their stories to the world represents not just their struggles and successes but also that of our own. The Khadija Center aims to get this message across to policymakers in order to address issues that Muslim women are facing in a diaspora. By weaving together our stories and our realities, we empower each other, strengthen our faith, and realize our goals for a better life.
Nasreena Sampaco-Baddiri is a Muslima Ambassador.